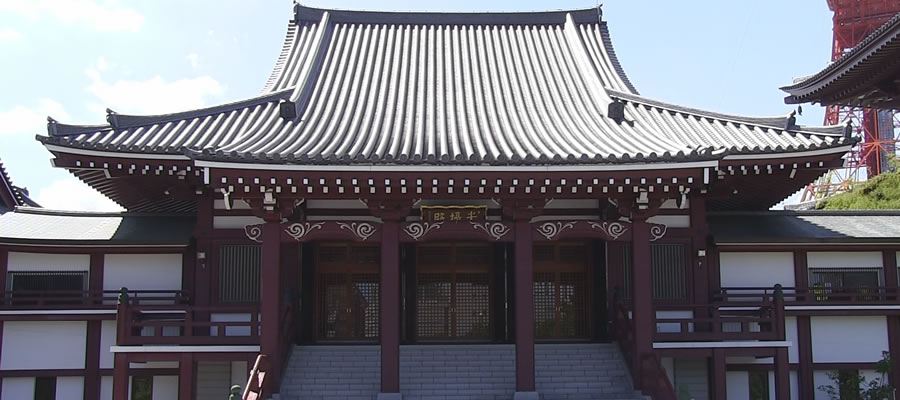 For the 8th consecutive year, the 24-hour Continuous Nenbutsu event "Calling Buddha's name in the heart of Kyoto" is taking place at the Shōjōkein temple.
---
What is 24-hour Continuous Nenbutsu?
24-hour Continuous Nenbutsu is an event during which we chant 'namu amida butsu' (the name of Amida Buddha) with no breaks for 24 hours.
Over the course of the event, we also do prostrations as well as circumambulation of the Amida Buddha's statue.
Who can take part?
Whether you are a priest, a believer, a Buddhist or not, whatever your religion, you are welcome to take part. 
Participation fee
5000 yen (includes one evening and one morning meal)
If you take part for up to 2 hours, we ask for a one-coin donation
※Please note that if you take part for up to 2 hours, no meal will be provided
※Please pay your participation fee on the day (only if you require breakfast on the 27th September, please register by 28th of September
I would like to take part, but I am not sure if I can withstand 24 hours… I am unable to plan in advance…
It is fine to take part for as long as you wish, it can be 30 minutes or an hour. You are welcome to join in or leave the venue anytime you want, and you are also welcome to take breaks in between.
It doesn't matter if you stop by on your way back from work or combine it with sightseeing, you are welcome. We also don't mind if you drop by in the middle of the night.
Whenever you come, there will always be someone at the venue to pray alongside you. Let's share the prayer.
※We will issue a participation certificate to everyone who takes part for six hours or more.
If you get tired
If you get tired, just take a rest in the break room available on the premises.
There will be tea available at all times in the break room.
There are also separate nap rooms for women and men (blankets available).
What to bring?
If you have a Buddhist rosary / prayer beads or wagesa (loop-shaped stole), do bring them with you (regardless of denominational affiliation).
If you are a Buddhist priest, please bring your robes. 
---
Experience corner
At the venue, there is an experience corner where you can try your hand in copying sutras and in copying or press-printing Buddha images. Why not give it a try?We have prepared sutras and Buddha images of different denominations.
Don't worry if you don't know how to do it. Just ask at the reception.
---
Votive paper lanterns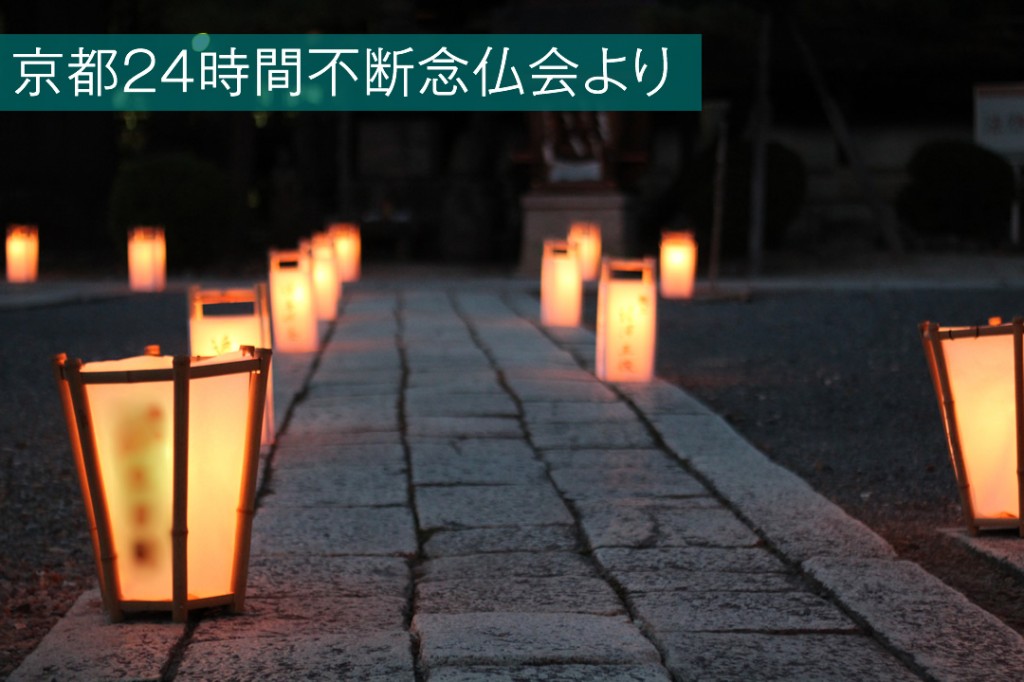 There will be a possibility of writing your own wish on a paper votive lantern.
After you have written your wish on the lantern, it will be set up on the temple grounds for the duration of the event. At the end of the event, your wish will be read out during the merit transference ceremony.
【Mini-lantern 500 yen, on the day(Large lantern from 2000 yen)】
---
Live streaming over the internet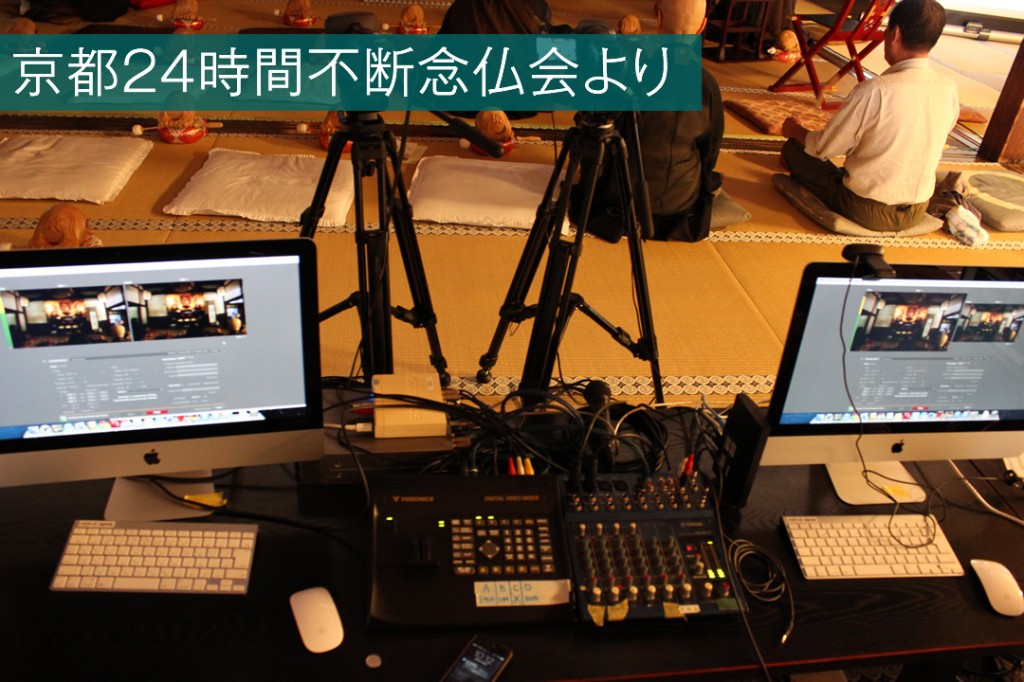 On the day, we will be live streaming the event over the internet for 24 hours.
If you are unable to join us at Shōjōkein, please join us in nenbutsu in front of your computer.
We also plan to have a live transmission from our nenbutsu friends from around the world.
You will also be able to watch this transmission alongside the live feed from Shōjōkein.


Schedule of nenbutsu live streaming(subject to change)
 

27th September (Friday)

13:00-14:00

Lahaina  Jōdo  Mission(Hawaii)

14:00-15:00

TBC

15:00-16:00

TBC

16:00-16:30

Kathmandu(Nepal)

17:00-18:00

TBC

18:00-19:00

Hojoji Temple(Hekinan City,Japan)

19:00-20:00

TBC

20:00-21:00

TBC

21:00-22:00

TBC

22:00-23:00

TBC

23:00-0:00

Jodo Shu European Buddhism Center(Paris)

 

28th September (Saturday)

0:00-1:00

TBC

1:00-2:00

TBC

2:00-3:00

TBC

03:00-04:00

TBC

4:00-5:00

TBC

5:00-6:00

Jōdo Mission of Hawaii(Hawaii)

6:00-7:00

TBC

7:00-8:00

TBC

08:00-09:00

TBC

9:00-10:00

Choshōji Temple (Ōita, Japan)

10:00-11:00

TBC

11:00-12:00

TBC

12:00-13:00

TBC
---
Schedule (subject to change)
27th September 2019 (Friday)
12:15

Reception opens

12:30

Orientation

12:45

Opening prayer, kaibyaku

13:00
 

24-hour Continuous Nenbutsu begins – from this point on it continues non-stop for 24 hours

17:00

Prostrations or circumambulation

18:00-19:00

Evening meal – hand-made soba noodles

21:00

Prostrations or circumambulation
28th September 2019(Saturday)
1:00

Prostrations or circumambulation

5:00

Prostrations or circumambulation

5:30

Morning service in the main hall (optional)

7:00-8:00

Morning meal (by pre-registration only)

9:00

Prostrations or circumambulation

10:00-11:00

Introduction to Zōjōji and tour of the grounds (optional)

13:00
 

Closing service (includes the merit transference ceremony)

14:00

End of the event
---
Venue information
Venue:

The Head Temple of Pure Land Sect (Jōdō-shū), the Zōjōji Temple

Address:

Tokyo-to Minato-ku Shiba Kōen 4-7-35
Transport links
Trains
JR Line and Tokyo Monorail - Hamamatsuchō Station: 10 min walk
Toei Mita Line - Onarimon Station: 3 min walk, Shiba Kōen Station: 3 min walk
Toei Asakusa Line and Oedo Line – Daimon Station: 5 min walk
Toei Oedo Line – Akabanebashi Station: 7 min walk
Tokyo Metro Hibiya Line – Kamiyachō Station: 10 min walk
---
Registration
For registration form, please see this brochure.
Alternatively, please contact us on the dedicated e-mail address: nenbutsu24@hotmail.co.jp